DAY 1: Miss Teenage Canada Welcome Party!!!
(This is a video I took reporting the welcoming party live =)~)
First day at Toronto, feeling excited and nervous!
Miss Teenage Canada, here I come!
Around 5 pm, I was picked by Courtney to Holiday Inn Hotel, feeling exhausted from hours of long flight.
Around 6:30, we had a welcome party at Holiday's Inn's meeting room with many wonderful sponsors, our beautiful chaperons, Miss Teenage Canada 2015 Sarah, our amazing social media/blogging director Robert… … and of course all the 54 beautiful ladies from different provinces.
*Try to Find Robert, our social media/blogging director in this video;) It was such  pleasure meeting him.
Taking a selfie with Robert. Haha, love that face!
The welcoming party was very cheerful. We get to have so many wonderful little goodies from a variety of great sponsors in Toronto! LOVE THEM SO MUCH!!!
ARCHER DENTAL
Archer Dental provides a lot of Oral B traveler's toothbrushes. Beautiful smiles need beautiful teeth. Hygiene is really important.
NUVANGO
Nuvango is such a special and unique company that creates beautiful shirts, tights, dresses etc. with "one of a kind" art work on them that is created by special artists and designers. Not just the style, the quality is so amazing as well. They came to the agent and I have gotten a wonderful tights that has a blend of beautiful water colours with two cute girls on each side of the tights.
I went to their official website and after searching through many BEAUTIFUL clothing, I finally found the one I've got!!! Mine is Called 
"Skull Boom & Mysterious Paint Girl Queen West Leggings"
HERE IS THE LINK TO THE LEGGINGS THAT I AM WEARING IN THE PICTURE:
Skull Boom & Mysterious Paint Girl Queen West Leggings
MAKE SURE TO CHECK IT OUT. IT LOOKS SO GOOD!!!
We will also be making a visit to the Nuvango manufacturing building. STAY IN TUNE FOR THAT BECAUSE YOU DON'T WANT TO MISS IT FOR SURE!!! (Tuesday July 19)
OFFICIAL LINK:
#nuvango #nuvangostyle
V.P.I. CANADA
We were also very lucky to have free designer sunglasses from V.P.I. Canada at the welcoming party=)
In the photo, I am wearing
"Boléro Oversized Retro Sunglasses (611)"
here is the link to this beautiful sunglasses:
https://www.vpicanada.ca/SUNGLASSES/bolero-oversized-retro-sunglasses-611/
I love them so much. The colour is wonderful, the texture is wonderful, the style is perfect… … you got to check them out!
It also comes with a very nice bag and a cloth for the glasses!!!
for my particular style, it comes with two different color, black and beige, which is the one I am wearing!
Thanks VPI Canada!!!
#VPICanada
RIMMEL LONDON
Rimmel London
I can't wait to see Rimmel's product.
https://www.facebook.com/RimmelLondonCanada
HASHTAGIO
Hashtagio
I can't wait to see this too!
They provided gourmet chocolate bars , and edible flower chocolate bars, depending on each delegate's individual preferences, as discovered during the tastings.
It is such a unique chocolate bar and it is so delicious!
@QFoodsCanada
Loved it!
SALLY HANSEN
I can't wait to see this=)
Website: https://ca.sallyhansen.com/
Instagram & Twitter: @sallyhansenca
BRADLEE RYALL GOLF ACADEMY
Bradlee Ryall Golf Academy  I a very wonderful golf academy.
I tried out the golf set up and it was a lot of fun!
ARCHER'S ARENA
Can't wait to see this:
Archery Tag in Toronto at Archers Arena
BATA SHOE MUSEUM
Looking forward to visit the Bata Shoe Museum !
@batashoemuseum   and they collect images marked #batashoemuseum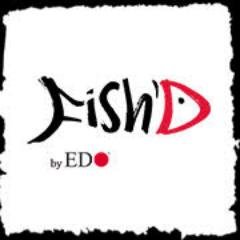 Can't wait to see this :
Fishd By EDO
instagram/twitter/facebook: @fishdbyedo
YOGEN FRUZ
Can't wait to see this:
http://www.yogenfruz.com/
https://www.facebook.com/yogenfruz
https://twitter.com/yogenfruz
https://www.instagram.com/yogenfruz/
Storia PR Inc.
Can't wait to see this :
Looking forward for what's next=)
Live honestly, valuably, and passionately!
Lots of love,
Evangeline